Gift Baskets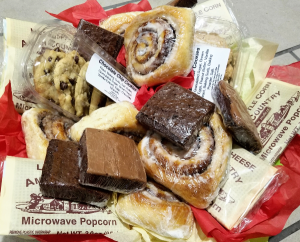 Amish Country Lovin' Basket
Candy/Food/Drinks
Assortment of baked goods from a local Amish bakery including cinnamon rolls, peanut butter cookies, chocolate chip cookies, brownies and Amish Country microwave packets. Dressed with tissue and wrapped in cellophane topped with ribbon. Shown unwrapped for better visibility.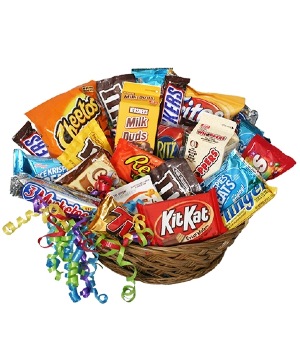 JUNK FOOD BASKET
Gift Basket
(Please remember that each selection is custom made and substitutions may be necessary. Your order will be produced as closely as possible to the picture.)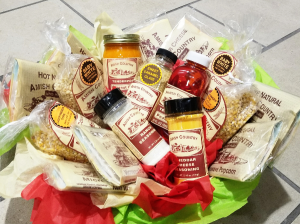 Popcorn Lover's Basket
Candy/Food/Drinks
Assortment of Amish Country brand popcorn products including traditional popping popcorn, microwave popcorn, seasonings and oils for popping. Dressed with tissue and cellophane and ribbon. (Shown unwrapped for better viewing)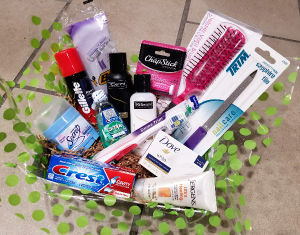 Women's Personal Care Kit
Sundries
Gift Box of assorted personal care items for a woman dressed with tissue and cellophane wrapping.